Provides innovative cybersecurity solutions that modernize, protect, and defend the networks and systems of the Federal government and private industries.
Contact our sales teamto get a customized quote
This node enables 33+ Gbps of ingest (as tested) for Defensive Cybersecurity Operations tools, such as Zeek and Suricata. The SN 5000 can be configured to offload tasks, such as fast packet capture with zero packet loss and reducing the system CPU workload using an FPGA Smart Network Card.
Configured with up to 102TB of Non-Volatile Memory Express (NVMe) for operating in extreme conditions, the node is tested and battle-ready. Base models are customizable to modify storage and networking capabilities for your specific needs.
Defensive Cybersecurity Operations
SealingTech delivers a holistic turnkey cyber defense solution that equips users with everything they need to protect and defend their networks and systems.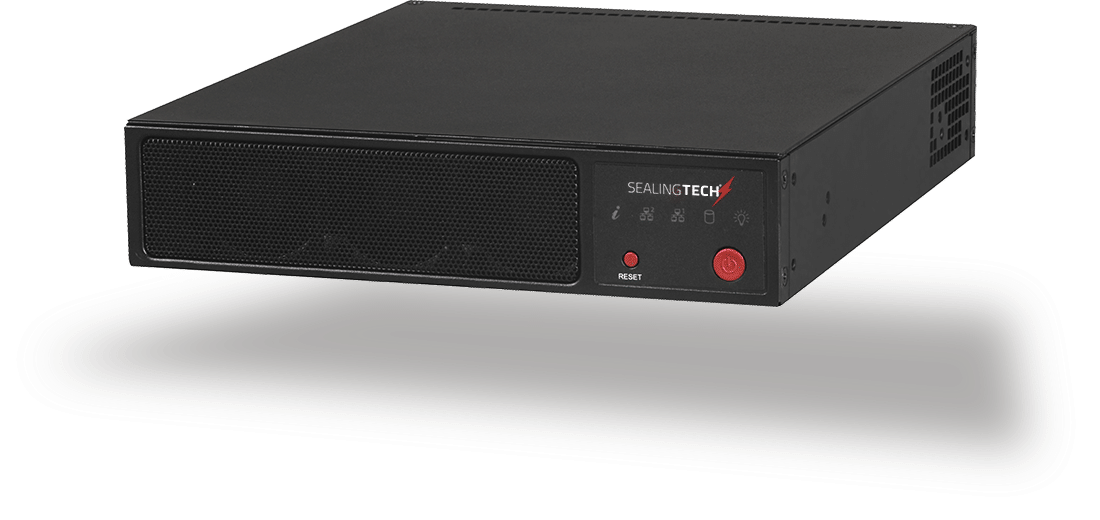 We developed the 1000 series line of edge computing nodes to meet the challenges and needs of those who use it in a compact, highly mobile platform.
Contact our sales team to get a customized quote.