Secure Your Future with Us!
Our team comprises highly skilled professionals from various backgrounds who bring their unique perspectives and skills to the table. We value collaboration and work together towards the common goal of protecting our clients' data. We strive for innovation and excellence in all business areas, from product development to customer service. We're proud of our work and its positive impact on our clients, and we invite you to join us in this mission.
Our benefits are part of who we are and are designed to take care of you and your family by keeping you healthy physically, emotionally, and socially. When it comes to our benefits and perks, we have everything you would expect from a company, but we offer more than just the basics!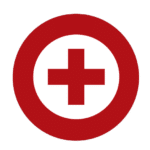 3 High Deductible Health Care plans to choose from
Full-Time employees are eligible on day-one
Spouses and dependents are eligible
SealingTech covers 100% of the deductible
SealingTech contributes 65% of premiums
Flexible Spending Account & Dependent Care Account
Optional Employee, Spouse, and Child Life and AD&D Insurance
Vision Plan
Full-Time employees are eligible on day-one
Optional Enrollment
Spouse and dependents are eligible
PPO Dental Plan
SealingTech contributes 50% of the premiums
Full-Time employees are eligible on day-one
Spouse and dependents are eligible
Orthodontic benefits included
Full-Time employees are eligible on day-one
Short-Term Disability
Long-Term Disability
Life and Accidental Death
Employee Assistance Program (EAP)
Option to purchase an additional week of leave each year
10 Paid Holidays, including one floating holiday.
Generous PTO Plan
Comp Time Plan
Flexible Schedules
Maternity/Paternity Leave
Tuition Reimbursement
401K contributions with Safe Harbor Plan
Financial Advisor
Free gym access
Cell phone reimbursement policy
Quarterly merit bonuses based on company performance
Sealing Technologies, Inc. is an Equal Employment Opportunity and Affirmative Action Employer. All qualified applicants will receive consideration for employment without regard to race, color, religion, sex, sexual orientation, gender identity, or national origin. As a federal contractor, we provide reasonable accommodations to applicants with disabilities where appropriate. Applicants requiring reasonable accommodation for any part of the application and hiring process should contact the Human Resources Department by email at hr@sealingtech.com or by mail at 6750 Alexander Bell Drive, Suite 200, Columbia, MD 21046. Determinations on requests for reasonable accommodation are made by the Human Resources Manager and will be made on a case-by-case basis. Read our full AAP/EEO Statement Letter 2020.
Explore our open positions and start your career at SealingTech.