An advanced version of the SN 7000 designed for AI/ML edge computing, SealingTech's GN 7000 analytics node.
Contact our sales team to get a customized quote
The GN 7000 comes equipped with a powerful 64-core AMD EPYC processor, PCIe Generation 4 motherboard, NVMe removable storage, high-speed networking adapters, an NVIDIA A100 GPU for AI/ML workloads, and an NVIDIA BlueField-2 DPU. Featuring a 1200W redundant power supply that can operate under North American or European voltage, amperage, and frequency standards.
The aluminum chassis design ensures maximum rigidity and strength while keeping the weight at half that of a comparable steel chassis. With its carry-on compliant form factor, the GN 7000 is easy to transport, ensuring positive control when traveling. This AI/ML server is an ideal choice for customers who require a powerful and reliable edge computing solution.
Defensive Cybersecurity Operations
SealingTech delivers a holistic turnkey cyber defense solution that equips users with everything they need to protect and defend their networks and systems.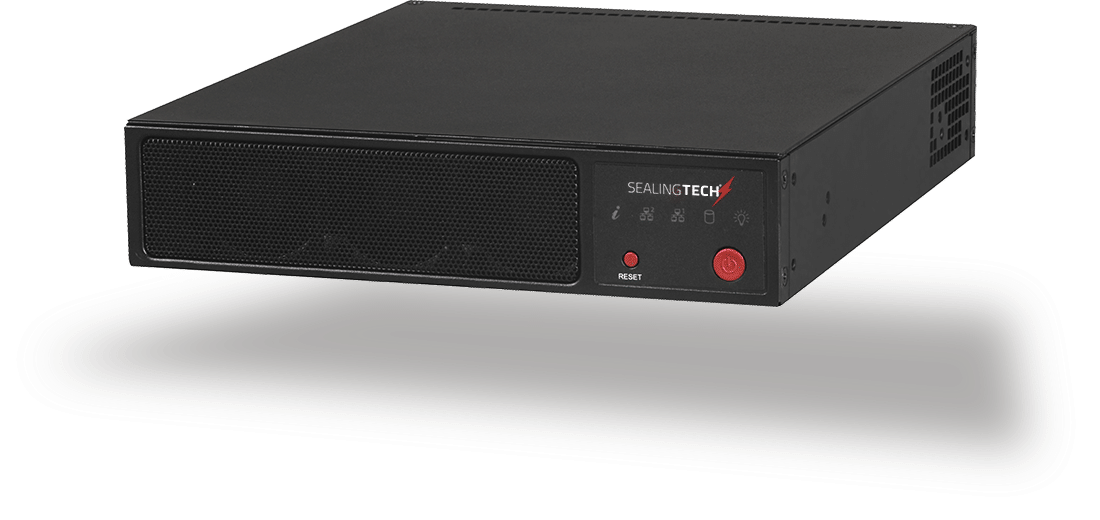 We developed the 1000 series line of edge computing nodes to meet the challenges and needs of those who use it in a compact, highly mobile platform.
Contact our sales team to get a customized quote.