The SN 8000 packs a powerful Intel Xeon D 20-core processor and up to 512GB of RAM into a 2U chassis to provide ample room for over half a petabyte of storage.
Contact our sales team to get a customized quote
The SN 8000 provides customer flexibility with several options for network connectivity via the 8 on-board network ports. At 27.5 pounds and 17.51" X 13.18" X 3.50", the SN 8000 transports easily in a FAA/TSA approved carry-on compliant overhead case with spacing for cabling and additional ancillary equipment.
The configuration is the ideal solution to meet high storage requirements while balancing size, weight, and power (SWaP) restrictions. With security in mind, the SN 8000 is assembled with tool-less removable lids and drive trays to allow for quick drive and memory removal.
Defensive Cybersecurity Operations
SealingTech delivers a holistic turnkey cyber defense solution that equips users with everything they need to protect and defend their networks and systems.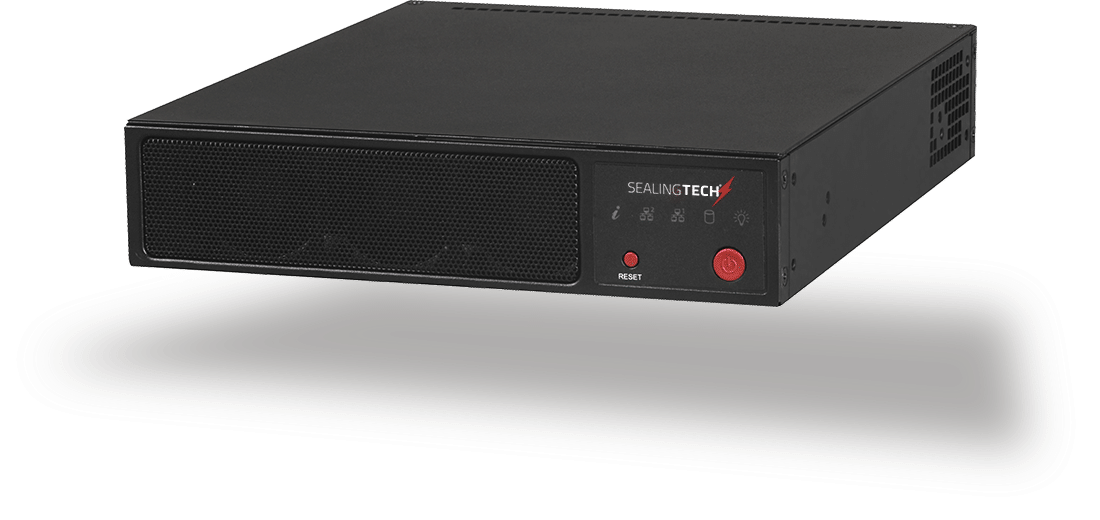 We developed the 1000 series line of edge computing nodes to meet the challenges and needs of those who use it in a compact, highly mobile platform.
Contact our sales team to get a customized quote.